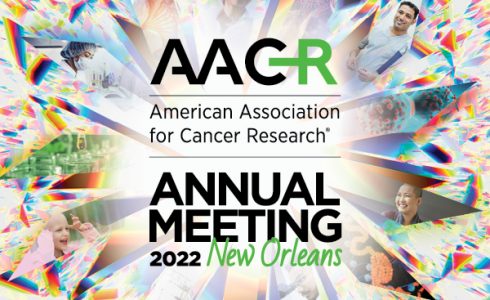 Latest preclinical data of the next-generation RET inhibitor APS03118 will be formally released during April 8 to 13, 2022 at AACR Annual Meeting, that will be held in New Orleans, Louisiana, USA. Applied Pharmaceutical Science will for the first time disclose the key preclinical data of APS03118 in the form of electronic poster.

APS03118 is an innovative drug developed by APS for unlimited cancers with global independent intellectual property rights. Indications include non-small cell lung cancer, thyroid cancer, breast cancer, colorectal cancer and other metastatic solid tumors with RET aberrances. Preclinical studies have shown that APS03118 is a highly selective RET inhibitor, compared to the first-generation selective RET inhibitors Selpercatinib and Pralsetinib, APS03118 showed significant nanomolar level potent antitumor activity in inhibition to various RET fusion and mutations including RET gatekeeper V804M/L/E and solvent frontier G810R/S/C mutations which lead to resistance to selective RET inhibitors. In a brain tumor model, APS03118 completely eliminated brain tumors and all animals survived after dosing, demonstrating the therapeutic advantages of APS03118 for patients with brain metastases.
AACR is founded in 1907. It is the first and largest cancer research organization dedicated to accelerating the conquest of cancer. The preclinical data of APS03118 will presented at the AACR annual meeting this time, hoping to gain wide attention from the industry and promote the development of precision medicine therapies. Investigational New Drug (IND) application of APS03118 was approved by FDA at the beginning of this year, also APS03118 was granted the Fast Track Designation by FDA, and the global clinical trials are in initiation.
Applied Pharmaceutical Science, Inc. is a biopharmaceutical high-tech company focused on innovative cancer precision therapy and tumor-driven gene drug development through in-depth exploration of cancer-causing driver genes, protein structure and function, and synthetic medicinal chemistry. APS aims to explore the life sciences, innovate precision cancer therapy, and seek new hope for cancer patients worldwide with breakthrough tumor precision therapies.
To learn more about APS03118 at AACR, please scan the QR code below↓↓↓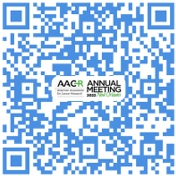 Please contact us for further communication about company and products:
info@apspharm.com
The news cover image comes from the official website of AACR conference.